Poll: Google is the most beloved tech firm in the U.S.
36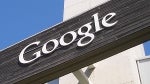 So which tech firm has the best reputation in the U.S at the moment? According to a Washington Post-ABC News poll, Google beat out social networking site Facebook and device manufacturer Apple to take the top spot in a poll that reveals what Americans think of the country's top tech firms. According to the poll, 83% of adult respondents who were questioned on a cellphone or land line, have a
favorable view
of Mountain View based Google.
Apple trailed Google with 72% responding favorably to the iPhone and iPad manufacturer, followed by the 60% that gave Facebook a favorable rating. The numbers are extremely similar to last year's ratings when Google received a favorable rating from 82% of respondents, followed by Apple's 74% favorable rating and the 58% scored by Facebook. The poll results have a 3.5 percentage point margin of error and were conducted from May 29th through June 2nd with 1007 adults surveyed.
Google scored highly among all demographic groups, although those over 65 years old gave the company only a 64% favorable rating. And Apple seems to be losing its cool factor. Last year, 81% of those under 30 years old gave Apple a favorable rating. This year, that number was down to 71%. And something like that is not going to be addressed by releasing a smartwatch.
source:
WashingtonPost
via
electronista
Recommended Stories