Poll: Do you prefer physical or software navigational buttons?
72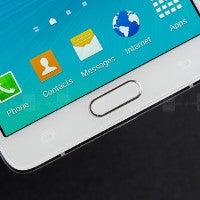 With a few exceptions, the most notable of which being Samsung, most smartphone manufacturers have transitioned towards software navigation keys for their Android devices. We'd wager that designing for those cutouts and then connecting the separately-supplied buttons to the board adds overhead that many handset makers obviously don't feel is worth their while.
But while businesses are typically mostly interested in maximizing profits, us, the consumer base, are more about siphoning the most value out of a product. In other words, it's easy to see why a manufacturer's decision to skip on hardware or capacitive keys may not align with our own demands. Certainly, software navigation keys come at the expense of screen real estate – a highly-valuable asset for many of us. And yet despite this, it isn't uncommon for us to come across folks who seemingly shun physical or capacitive buttons in favor of a software implementation.
Which group do you fall into? Let us know why!