Poll: Are you confident Microsoft will turn things around with Windows 10?
59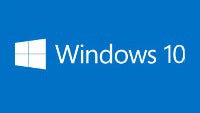 You probably know this, but it's worth saying nevertheless – Microsoft's Windows Phone platform is in an unenviable position. The market just isn't reacting to the few products that offer the underdog platform, save for people on really small budgets that simply can't afford to say no to some of the greatly positioned, super cheap Nokia devices.
Indeed, it has been through low prices that Microsoft has been pushing Windows Phone, especially in regions where most can't shell out several hundred bucks for a handset. Even with that, however,
Windows Phone's slice of the market has been deteriorating as of late
. Worse yet, its share will continue to dwindle for months to come, as Microsoft is obviously in the process of shifting its resources and its entire strategy and unwilling to release a new flagship to cover for the short term. We are, of course, talking about Windows 10 – Microsoft's attempt at unifying its various platforms under one multi-purpose entity.
It's obvious that Microsoft is betting on a long-term strategy here, and with the acquisition of Nokia's handset division, it is sure to have invested considerable thought into turning things around for its smartphone arm. Sure, we're still far from acquainted with Windows 10 for mobile, but based on what you've seen from the company thus far, would you say that you're confident that it can pull off a turnaround?