Pick up a Chromecast before the end of September, and get three free months of Google Play All Access Music
2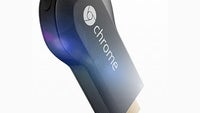 We have not made it a secret that we think the Chromecast is a
pretty neat accessory
. Plug this little dongle into your TV and direct all sorts of entertainment on the big screen with your Android device or iPhone.
At $35, it is not a difficult purchase to make, and for the money, you will be hard pressed to find a better deal for routing online entertainment into your living room. For a limited time, Google is making Chromecast a little more appealing.
If you pick up a Chromecast through Google Play before the end of September, you will also get three months of unlimited music through Google Play All Access. After the free period is over, it is $9.99 per month, which is line with the other paid music subscription services available from Pandora, Slacker, Spotify, and the like.
The free three months of All Access with the purchase of Chromecast is available only to new subscribers, and good through September 30th.
source:
Google Play