Phones in 2012: the year in numbers
18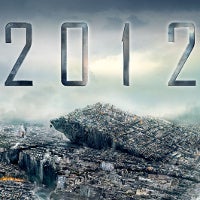 The world is a huge place, but there is one thing nearly all of it has in common - cell phones. In 2012, nearly 94% of all people, or 6.7 billion had mobile subscriptions. Unique mobile users stood at 4.3 billion and there were 5.3 billion phones in use.
Huge numbers.
What's more interesting is that for a lot of those people the phone was also a portal to the Internet, a first camera, and so on, and so on.
All of those amazing facts are summarized in the upcoming 2013 Tomi Ahonen Almanac, but some of the numbers are already out. Take a look at those right below, and let them sink in.
GLOBAL MOBILE NUMBERS
Human population . . . . . . . . . 7.1 Billion
Mobile subscriptions . . . . . . . 6.7 Billion is 94% per capita
Unique Mobile Users . . . . . . . 4.3 Billion is 61% per capita
Handsets in use . . . . . . . . . . 5.3 Billion
Smartphones . . . . . . . . . . . . 1.3 Billion is 25% of all handsets
3G Connections . . . . . . . . . . 1.3 Billion is 19% of subscriptions and 25% of handsets
WiFi users on mobile . . . . . . 1.1 Billion is 16% of subscriptions and 21% of handsets
SMS active users . . . . . . . . . 5.6 Billion is 83% of subscriptions
Voice call users . . . . . . . . . . 5.4 Billion is 81% of subscriptions
Camera users . . . . . . . . . . . 4.8 Billion is 72% of subscriptions
Mobile Ad audience . . . . . . . . 4.0 Billion is 60% of subscriptions, is 56% of planet
MMS active users . . . . . . . . . 2.9 Billion is 43% of subscriptions and 60% of cameraphone users
News active users . . . . . . . . . 2.3 Billion is 34% of subscriptions
Browser (including WAP) . . . . 2.1 Billion is 31% of subscriptions and 84% of all internet users
Premium SMS . . . . . . . . . . . 1.9 Billion is 28% of subscriptions and 34% of all SMS users
HTML browser 'real internet' . . 1.5 Billion is 22% of subscriptions and 60% of all internet users
Search on mobile . . . . . . . . . 1.3 Billion is 19% of subscriptions and 62% of mobile browser users
Gamers (download/browse) . . 1.2 Billion is 18% of subscribers and 57% of mobile browser users
Apps downloaders . . . . . . . . . 1.2 Billion is 18% of subscribers
Social Networking . . . . . . . . . 1.1 Billion is 16% of subscribers and 53% of mobile browser users
Ringback tone subscribers . . . 1.0 Billion is 15% of subscribers
source:
Tomi Ahonen Almanac 2013