PhoneArena: new features and a better phone finder
1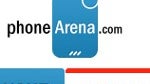 Dear users,
The time has come once again for us to announce a set of features that come to make our site even more social and functional. These are the "Want it/Have it/Had it" feature, Bookmarks, and an extremely Advanced phone finder. Here's a short description for each of them:
Want it/Have it/Had it
– From within a certain phone's page, you'll now find these three buttons that you can use to indicate if you... well, want this device, have it, or have had it! The choices you make will also be visualized in your own profile page for the others to see.

Bookmarks
– Now you can bookmark every review, news article or phone that you consider especially interesting. This way, not only would you have all your bookmarked items safely stored inside your profile, but other users will also be able to discover what you've been intrigued by.

Advanced phone finder
– Let's say that you are looking for a very special handset. It has to be a smartphone running a particular OS, with DLNA support, ability to access a variety of online services and sport a 3D graphics accelerator. Oh, and you may also like to specify that it needs to have a processing power of at least 800MHz. No worries, our Advanced phone finder has you covered. All you have to do is click on that "Show Full Specs" button in the regular phone finder.

We hope that you like the new features and would find them pretty useful. So, what are you waiting for – go check them out and let us know what you think. We will continue working on pushing new features in the meantime.
If you've got any suggestions for new features that you want to see on our site, do not hesitate to share them with us using
this from
.
Yours,
PhoneArena Team