Personal Hotspot to come to all iPhones running iOS 4.3?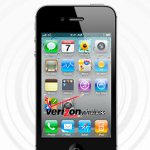 The Personal Hotspot featurethat was announced at Verizon's iPhone 4 launch yesterday will in fact be included in iPhones running the upcoming 4.3 version ofiOS, an anonymous source confirmed to Boy Genious Report.
Carrier support will still be requiredfor this feature, which means that AT&T subscribers might not getit right away, but for other willing carriers the software should beincluded. The unofficial information referred to the upcoming versionof the software as 8F5148b and the baseband version will be 04.08.00,while technical acceptance is scheduled for March. ThePersonal Hotspot allows up to 5 devices to connect over Wi-Fi to youriPhone's cellular data plan.

source: BGR