Pandora's new Personalized Soundtrack feature is all about celebrating women
1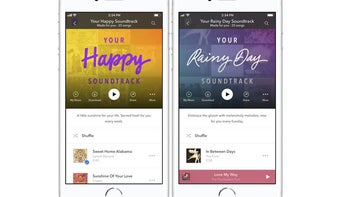 Pandora has recently launched
Stories
, a new feature that mixes podcast and music streaming elements, but the company isn't stopping there. Today, yet another new feature has been announced, which is supposed to curate Pandora users' own personal empowerment playlist, customized to feature the female artists in the genres they love the most.
The new feature is called Personalized Soundtrack and, according to Pandora, it should be unique to each user and their listening habits. The new feature has been launched in celebration of this year's Women's History Month and is now available to Premium users. Here is how it works:
This playlist personalizes a set of tracks that have been selected by our music curators to honor Women's History Month.
From there, Pandora utilizes its Music Genome Project algorithms to pick the songs (both new and familiar) that best match your personal listening tastes.
The feature is now available to all Premium listeners.
But there's more, as Pandora announced the starting Friday, March 7, a new "
Behind the Songs
" Pandora Story will be launched in celebration of International Women's Day. The new Pandora Story will offer users tracks that have important female influences behind them with audio messages introducing each song.
These podcast elements are meant to share offer Pandora users more context on the women who worked behind the scenes to power these songs. More details about Behind the Songs will be revealed later this week, so stay tuned.