Pandora's new Stories feature mixes podcast and music streaming elements
The competition on the streaming music market is quite fierce, as companies must stay on top of things by improving the services they offer regularly. Pandora is one of the largest streaming music providers in the United States, and not by chance.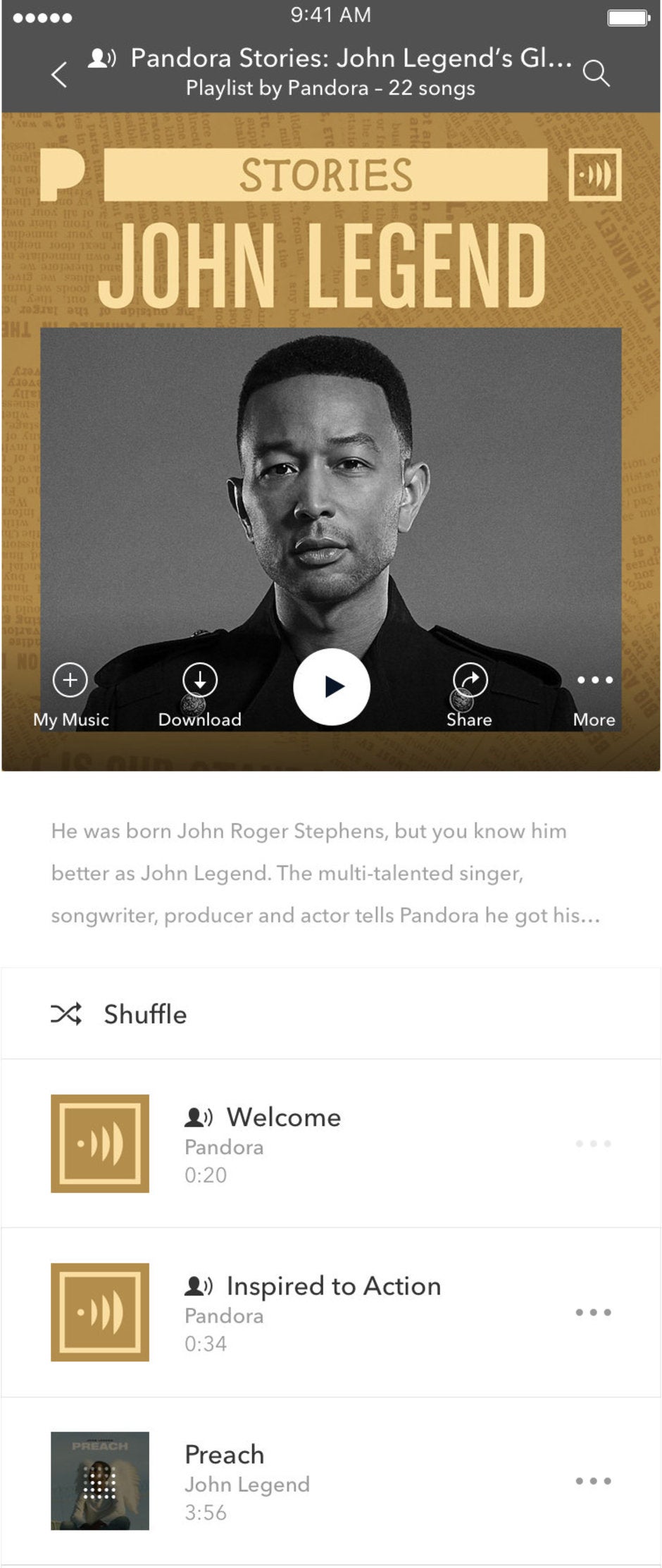 Today, the company announced the addition of a brand new feature – Pandora Stories, an interesting new artist marketing tool that enables creators to mix podcasts with music playlists. Using the new features, artists will be able to tell the stories behind the music, artists, and inspirations that move them.
And in case you're wondering who going to tell the first stories on Pandora, here is what artists you'll get initially: John Legen, Daddy Yankee, Lauren Alaina, Perry Farrell, Randall Poster, and Tommy Brenneck, Amy Winehouse's collaborator and Dap-Kings guitarist.
If you're a Pandora Premium subscriber, you'll be able to listen to Pandora Stories ad-free, while Pandora ad-supported and Plus listeners will be able to enjoy Premium Access after watching a 30-second ad by searching for "Pandora Stories."
Pandora Stories exemplifies our commitment to continually innovate for both our listeners and for artists and creators of all kinds using the power of music and audio storytelling tools. Pandora's first-of-its-kind Artist Marketing Platform set the standard for empowering creators in the music streaming space, and continues to lead the way.