Palm to launch Pre's App Catalog tomorrow, overwhelmed by developer submissions
This article contains unofficial information.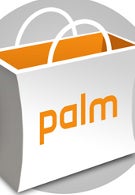 The App Catalog for the Palm Pre is about to open its doors tomorrow. While no one knows how many choices will be made available at the start, the development team is said to have been swamped by submissions. In a posted letter on Palm's developer discussion boards, Developer Community Manager Chuq Von Rospach said that the team has, "more applications than we can handle well," and that they have "dropped some things on the floor." Hopefully the useless apps are tossed out in the dustpan while the worthy downloads are saved. Regardless, Von Rospach's letter to developers gives us hope that Pre users will have quite a multitude of apps to go through from the time the doors open Thursday, through the next several weeks or how ever long it takes Palm to catch up.
source:
Palm
via
precentral
,
EngadgetMobile