PSA: You might already have the Google Assistant on your phone, here's how to check
10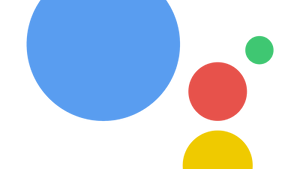 Hate it or love it, the Google Assistant will eventually make its way to all compatible Nougat and Marshmallow devices. Cue in the cringy conversations with your smartphone!
We already showed you
how to disable the Google Assistant
in less than 20 seconds, but we are perfectly aware that many folks might not be able to benefit from this tutorial because... they have not received the Assitant on their devices yet!
Sadly, there is no one-off trick that will let you easily enable that one due to the fact that it's a server-side switch, but we try our best to help you get that one on your phone. It looks like multiple users have received the Google Assistant unbeknownst to them, which could be a big bummer in case you've been patiently waiting for this one to hit your phone. To make matters worse, it seems that the Assistant does not always get enabled automatically.
Just in case, you might want to go in your Google app and see if you have a new Google Assistant menu section at the very top. Open it up and flick the corresponding toggle to enable the Assistant.