PROTECTOR keeps an eye on your kid's cellphone usage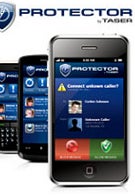 If you want to keep track of your kid's cellphone usage and his driving, Tensor has just introduced the PROTECTOR. With this product, you can manage your child's contact list and content of emails and texts, photos and videos. You can also limit the functionality of the phone so that distracting cellphone usage will not occur while your kid is behind the wheel. Using the phone's GPS, the PROTECTOR allows you to know where your kid is and at the same time, track his driving habits. In an emergency, certain information will be passed along to the authorities.
PROTECTOR works on multiple devices and works through a control panel accessible by smartphone, PC/MAC or smart TV. The device allows the parent to interact, monitor the phone and driving behavior in real time. The system works on all carrier networks and can be used even if you and your child use different carriers.
source:
CellphoneDigest