Popular PC co-op first person shooter PAYDAY enters closed beta for Android and iOS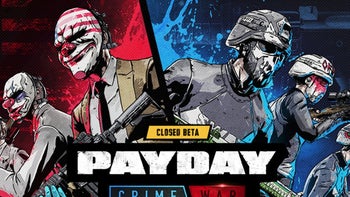 Developer Overkill Software had tremendous success with its Payday: The Heist cooperative
first-person shooter game
back in 2011 when it was launched. That's probably one of the reasons it has decided to launch a sequel two years later.
It's unlikely that many of you remember that a mobile version of Payday was announced three years ago, especially that no other information about the game was released four about two years. Well, it looks like the project still exists and will soon enter closed beta for on both the Android and iOS platforms.
The game was revealed as Payday: Crime War about a year ago along with a new trailer and some details about the gameplay. Just like the PC game, Crime War will allow players to rob banks or play as cops and attempt to prevent that from happening.
For those interested, the developers will run a closed beta between September 10 and October 14. Players will be able to test the game's performance, mechanics, and matchmaking during the closed beta, but some other game-related features as well.