Ourcast offers community-based weather information for iOS and Android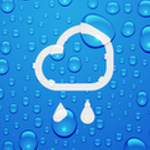 Most weather apps will give you the current weather conditions and forecasts for the days and months ahead. Now available for free in the Apple App Store and for the Google Play Store is Ourcast,
bringing you
"short-term, hyper-local" weather information

using a new statistical approach that comes from its forecasting engine
. Besides this statistical approach, Ourcast relies on its community to tell users exactly what weather conditions are in certain areas based on their real time interaction with the weather. In addition, the app brings to the table 10 minute forecasts so you know if that light drizzle outside is going to turn into a major rainstorm.
anonymously, you can post your current weather status
which can help other users of the site to know what to expect when they pass through a certain area. Other information allows you to see the latest
temperature, precipitation information and more. Pick any area and you can find out if there will be any rain, snow or hail at any minute during a two-hour period. Easy to understand icons show

if a storm is coming in or leaving an area

. Some new features on the way include badges that will be awarded to those who post their weather conditions the most. Rain and Snow alerts are also on the way.

If knowing the weather at the moment is more important to you or your business than getting a forecast for next month, you might find Ourcast to provide you with more precise information than what is available from other apps.

source: Ourcast via AndroidAuthority