Opera Mini's latest update makes download links easier to access
6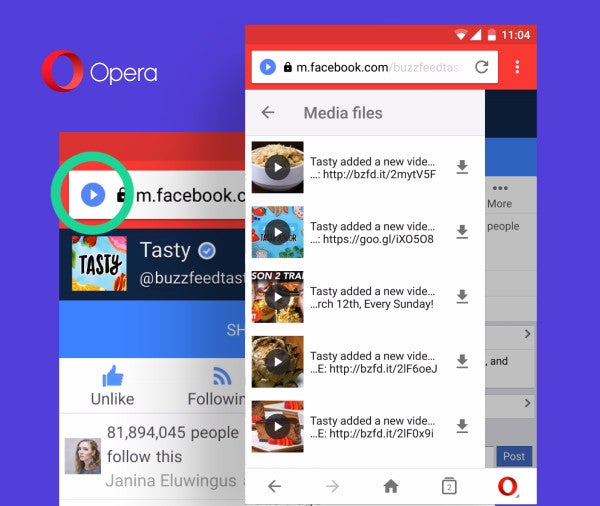 Automatically scan sites for download links
Opera is determined to beef up its Android browser in order to compete with the likes of Google and Samsung. The latest update for Opera Mini brings a brand new feature that is not available on any other mobile browsers that we know of.
In fact, it's more of a tool rather than a new feature. Opera is working on an algorithm that will allow its
Android browser
to provide users with a direct link to whatever they wish to download from certain websites.
We all know that download sites hide their content under piles of ads, so you always have to click one more time just to get to the download link that interests you. Well, if you're using
Opera Mini
on your Android device, you might not have to do that any longer.
With Extreme data saving mode activated, Opera Mini is supposed to automatically scan these download sites for you for the working direct download link. When that link is identified, it will be shown to you from a drop-down menu at the top of the screen.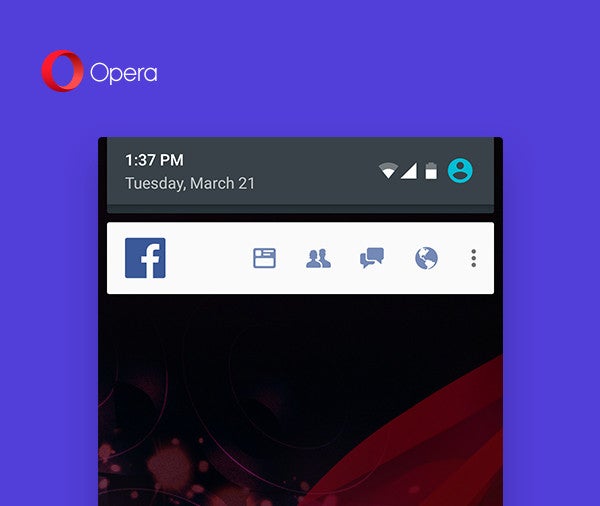 Facebook notification bar
For the time being, the new tool works only on several websites like Facebook, Pagalworld, Tubidy, DJPunjab, and a few others, but the list will expand depending on users feedback.
Besides this new feature, Opera Mini also added a new
Facebook notification bar
, so you won't be needing the application to follow your feed and friends. The notification bar will keep you up to date whenever you're mentioned in a comment, receive a friend request, a direct message, or other types of Facebook notifications.
The new version of Opera Mini also comes with support for video boost when using Extreme mode, compression of saved pages, as well as improvements to the download manager UI.