OnePlus might have 1 million OnePlus 3 units ready to go a day after announcement
7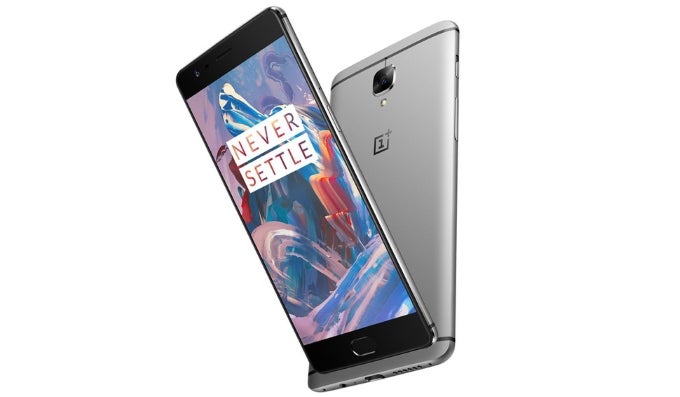 According to an industry insider, OnePlus has backed up its intentions to ditch its universally disregarded invites system for the upcoming OnePlus 3 by producing no less than 1 million units for the initial launch. Moreover, it is said the company will have them ready to go on June 15, the very next day following the smartphone's announcement. The information comes courtesy of Mocha RQ, a somewhat prolific leakster on the Weibo network who specializes in Chinese smartphones.
The OnePlus 3 might be sold in four configurations with different prices.
1 million units sounds about right for a phone that's going to be in heavy, but not necessarilly outrageous demand. We imagine OnePlus will run out of stock pretty quickly, though, for global interest should be considerably higher than the available inventory – good for OnePlus, not good for those that can't wait to get their hands on the OnePlus 2's successor. It has a sleek metal design, a 5.5-inch 1080p screen, and it will be powered by the Qualcomm Snapdragon 820 chipset – the strategy here once again being "big specs, low price".
For all we know, the OP3 will be released in various configurations, designs, and price points, with the base model starting from around $350, and the most tightly spec'd out model with an alleged 6GB of RAM will go for around $426. Reportedly, OnePlus is looking to tackle handsets like the ZUK Z2 Pro, Le Max 2, and Huawei Honor V8 – all of which offer high-end hardware at aggressive price points.
OnePlus has confirmed that the OnePlus 3 will be announced June 14 via a virtual reality keynote broadcasted from a VR space station. Both owners of VR headsets and those without will be able to enjoy the show, and we're certainly looking forward to learn what OnePlus has been up to since it delivered its solid, but ultimately underwhelming 2015
OnePlus 2
flagship phone.
ALSO READ