OnePlus 6 battery drains faster after the latest OxygenOS 5.1.8 update
5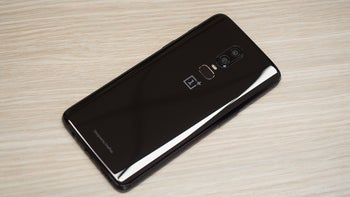 It appears that
the latest OxygenOS update
for the
OnePlus 6
included a bug that drains the phone's battery faster. If you've already downloaded and updated to OxygenOS
5.1
.8 chance are that your phone is affected by this major issue as well.
That's the bad news. On the bright side, it looks like not everyone is affected by this battery drainage bug. There's a huge thread on OnePlus' forum where many
OnePlus 6
owners claim their battery is drained faster than normal, but there are also voices saying that they don't see anything unusual in how their phone handles battery energy consumption.
OnePlus has yet to respond to these complaints, but if they prove to be true, there's likely going to be
another OxygenOS update
released soon that will address this issue.
In the meantime, if you haven't yet updated to OxygenOS 5.1.8 yet, we suggest waiting a bit until OnePlus releases a fix or confirms that the current update is bug-free.