Red OnePlus 6: unboxing and hands-on
6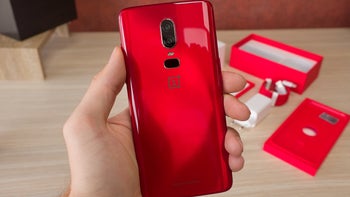 The OnePlus 6 now comes in a brand new, red color version, made to impress.
And while we are still a day away from the official launch of this model, we already have it in our hands, so let's unbox it and take a closer look at this new shade of red in town.
First, the box that you get is the signature, minimalist OnePlus affair: a white rectangular box with the '6' engraved on the box and the slogan for the phone: "The Speed You Need".
And the OnePlus 6 is indeed fast: powered by the fastest Android chip on the market, the Snapdragon 845, it has a clean, bloatware-free interface that runs like a clock.
Before we take a deeper dive, let's first take a look at what is...
OnePlus 6 Phone
Silicon Case
'Dash Charge' wall charger (5V - 4A)
USB-C to standard USB cable (red)
SIM ejector tool
User manual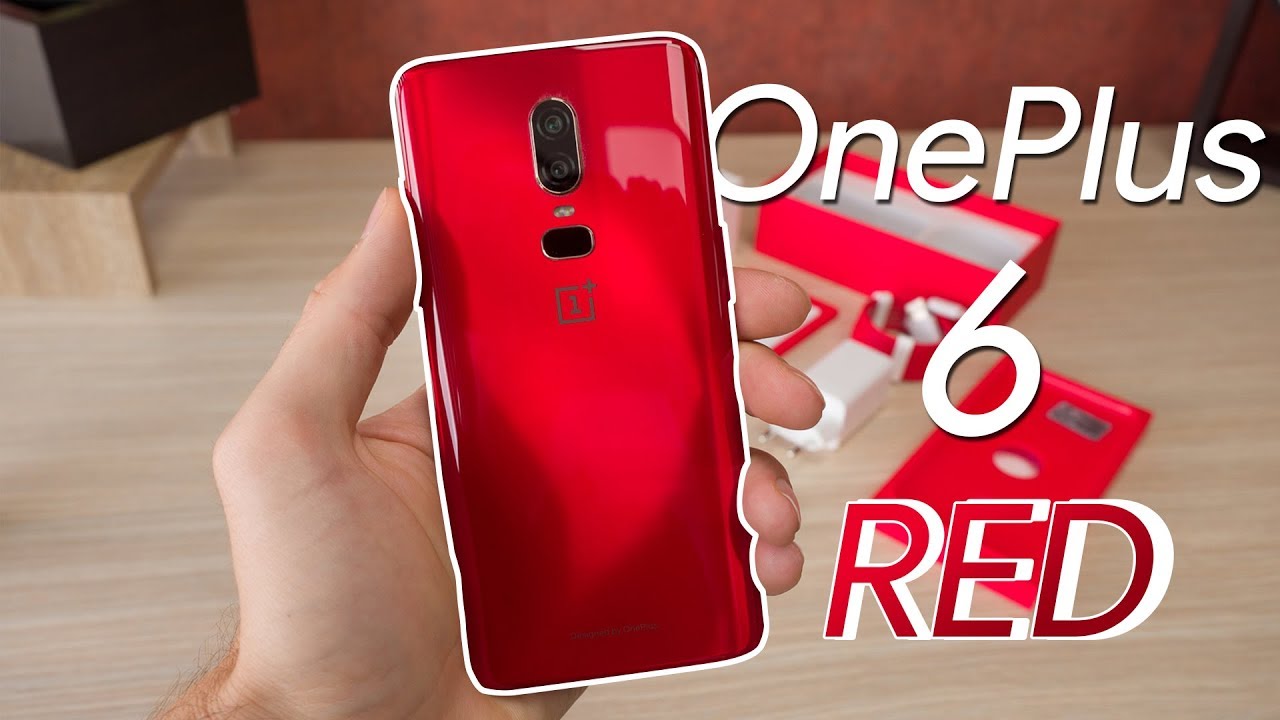 Red vs Black
Once you get over the excitement of a new phone, you can clearly see how strong and saturated the red color on the OnePlus 6 is. It's bold and beautiful, and maybe looks a bit like raspberry red if we had to compare it to something and yes, it's also glossy, which means it looks very similar to the glossy black version of the phone. You can see the two color versions in the pictures right above: both those models are absolute fingerprint magnets and if you decide to use them without a case, you'd definitely need to clean them off those fingerprint stains often.
The sides of the phone have a slightly different red tonality and are actually matte, not glossy. Little details like the buttons are also of a matching colors and are masterfully crafted, with a nice click and travel. The fingerprint scanner is reflective like a mirror and depending on the angle reflects objects quite strongly, so that is why it looks downright dark and black on the picture above. It's actually not and the color of the fingerprint reader is just a very slightly different and brighter shade of the red on the rest of the phone.
Stunning in red
In terms of specs, you only get one version of the red color: an 8GB RAM and 128GB storage model. Compare this to other color versions that are also available in a more affordable 6GB RAM/64GB storage configuration and a more advanced 8GB RAM/256GB storage version.
Price, Release date & Final Words
Summing it all up, the OnePlus 6 in red is probably the most beautiful OnePlus phone ever made. The vibrant, rich shade of red is something that will impress even geeks who are usually more attracted to specs than color.
As for all the rest, this is your typical OnePlus 6: with a fast, stutter-free performance, zippy fingerprint scanner and face unlock, much improved cameras and super fast charging.
The red edition that you see here is set to launch on July 10th at 10:00am Eastern time. Once again, it will only be offered in a 8GB RAM + 128GB Storage configuration and the price is set at $580.
Recommended Stories