OnePlus 5T will be announced in New York City
5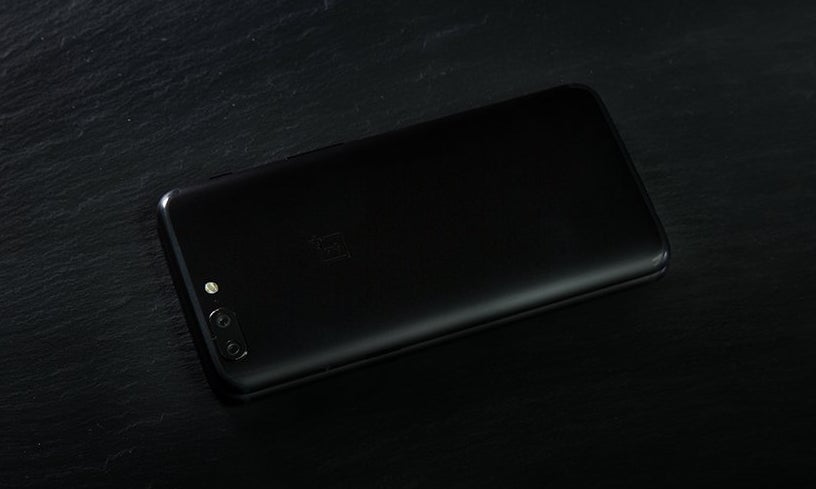 Teaser photo showing - or, rather, hiding - the OnePlus 5T under a OnePlus5
Not long after confirming the name of its next flagshipsmartphone - OnePlus 5T - the folks at OnePlus now have some news on where they're"going to party in" for the handset's "launch". In otherwords, on the city where the new device will be properly announced.
The photo seen below was posted today on Twitter, withOnePlus asking fans to "guess which city we're going to party in for theOnePlus5T launch." After a bit of research, we came to the conclusion thatthe photo was definitely taken at the intersection of West 34th Street and Broadway - obviously in Manhattan, New York City. So that's where the 5T will make its official debut.
For now, OnePlus doesn't want to reveal any other details onthe announcement of the OnePlus 5T. What's the actual date of the phone'sannouncement? Will the handset be available to buy immediately? Will it be moreexpensive than the OnePlus 5? We'll just have to wait in order to getanswers to these questions.
Apart from sharing the name of its next smartphone, OnePlusconfirmed that the device would feature a 3.5mm headset jack, and should beabout as large as the OnePlus 5. We've already seen both renders, and a hands-on photo allegedly showing the OnePlus 5T, and it seems that the phone shares alot of its design with the Oppo R11s (recently launched in China).
According to a recent report, the OnePlus 5T could go on sale in late November. Until that happens, if you want to find out more about what the new smartphone is expected to offer, check out our OnePlus 5T rumor round-up.
Guess which city we're going to party in for the #OnePlus5T launch! pic.twitter.com/su68h87kQS

— OnePlus (@oneplus) November 5, 2017
source: OnePlus (Twitter)
Recommended Stories