OnePlus 3 receiving OxygenOS 3.2.6 OTA update
7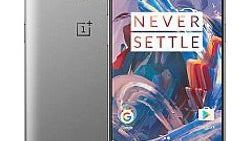 Following the release of
OxygenOS 3.5.2 community beta build
for the OnePlus 3, the Chinese company managed to get a few things right and delivered a couple of optimizations and bug fixes for all OnePlus 3 owners.
The new OxygenOS 3.2.6 OTA update is rolling out to all OnePlus 3 devices out there. Keep in mind though that since this is an incremental update, the OTA will arrive on a small percentage of users at first, but a broader rollout will be available soon afterwards.
According to OnePlus, this is a major update that addresses lots of issues reported by OnePlus 3 owners. Aside from that, OxygenOS 3.2.6 should also improve the performance of many features of the smartphone. Here is the full changelog of the update, as published by OnePlus:
- Optimized voice call quality of some IM applications.
- Improved adaptive brightness performance
- Improved camera quality
- Fixed occasional green/yellow issue
- Optimized white balance
- Improved 1080p video recording
- Addressed some bluetooth connection problems for vehicles
- Allows third party application to modify ringtone
- Optimized battery consumption when scrolling
- Optimized touch accuracy when playing games
- Added DozeMode switch in Developer options
- Added PocketMode switch in Display settings
There are some issues that you should know about as well, such as the fact that community build roll back to MP builds will now require clean flash. Also, rooted users or those using custom recovery may face installation issues. The only way to solve these issues might be to unroot the smartphone and use official recovery.