Official Tinder app coming to Windows Phone and Rudy Huyn is making it
5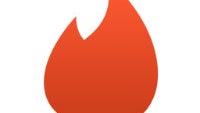 Not too long ago, Windows Phone super developer Rudy Huyn released
6tinder
, which was his unofficial version of the Tinder dating app. After that app was released, there was a bit of Twitter-tag played between Huyn and Tinder CEO Sean Rad. It seems that the two sides finally got to talk, and it has been decided that the two sides will work together on an official Tinder app.
The downside of this news is that 6tinder has been pulled from the Windows Phone Store, but given the quality of that app, we wouldn't be surprised if the official Tinder app were just a tweaked version of that app. It is unclear whether or not the Tinder team had even started work on an official app for Windows Phone or not, but the team was eager to get in contact with Huyn soon after he released his app.
Huyn received a message on Twitter from Tinder CEO Sean Rad who was looking to get into a private conversation with Huyn. It only took three days for the two sides to get in contact and sort out this deal. There is no word yet on when to expect the official Tinder app, but we wouldn't expect it to take too long given all the work that Huyn has already put in.