Super-dev Rudy Huyn brings 6tinder to Windows Phone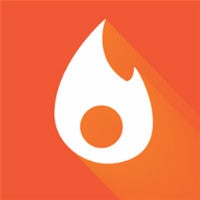 If you have a Windows Phone, you should know the name Rudy Huyn, because is is one of the best individual developers on the platform. He has made the best unofficial Instagram, Snapchat, and Vine apps for the platform, and he has a lot more apps in his stable. And, our opinion isn't without reason, Huyn has even won three developer MVP awards directly from Microsoft since 2012. The newest addition is an unofficial Tinder app, which is unsurprisingly called 6tinder.
And, as you would expect from Rudy, the app is getting amazing reviews. In just about one day in the Windows Phone Store, 6tinder has gathered close to 400 reviews and has a stellar rating of 4.5 (out of 5) stars. If you're on the dating market and you have Windows Phone, this app seems like a no-brainer, especially since it is free.