Official Barclays Football app joins the Android fray
2
A couple days ago ESPN updated the
ESPN Goals app
for iOS and Android, bringing free near-live video for the entire 2011-2012 season of the Barclays Premier League. Today, we got the first version of the official Barclays Football app, so how does it stack up against ESPN?
The official Barclays Football app offers some of the same features as ESPN, like the standard table, fixtures, results, and game stats. But, in addition to those standards, Barclays brings some other pretty interesting features, including: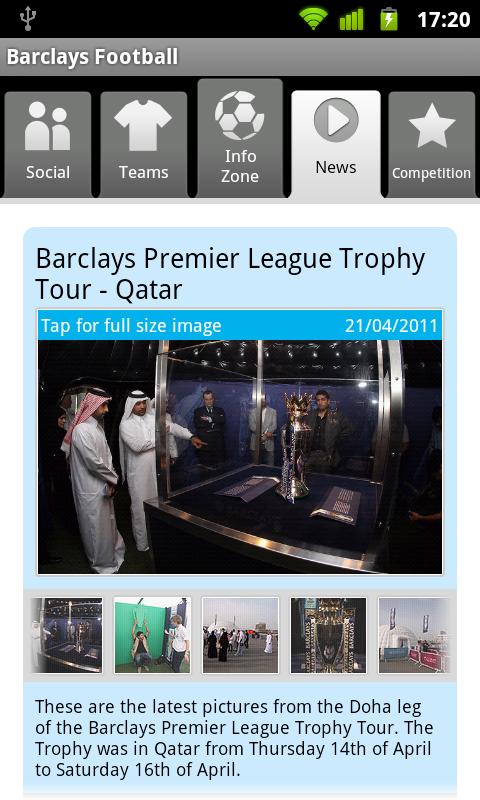 In-app competition with the chance to win tickets every 90 minutes
Live text commentary of games
Options to add fixtures to your calendar
Augmented reality to find amenities near football stadiums (but it works everywhere)
Instant chat on Facebook within the app
Premier League trending topics on Twitter
In depth team and player statistics such as who's scored the most goals, how many goals scored in injury time, shots on target, number of handballs and much more, which can be tailored to any Barclays Premier League club
The Barclays Football app is also a bit smoother in transitions than ESPN, and obviously offers quite a lot more as far as stats and interactive features, but getting the near-live video clips from ESPN is a big draw, so it's up to you whether you want more stats or video. Of course, if you're a football fan outside of Europe, the Barclays app is the only option, unless you have a rooted phone and can spoof your Market location like we did. And, even if you don't live near a football stadium, the built-in AR feature will help you find restaurants, ATMs and more no matter where you are (it worked perfectly in downtown Boston).
The official Barclays Football app is available for free in the Android Market.