ESPN Goals drops subscription fee, coming soon to WP7, BlackBerry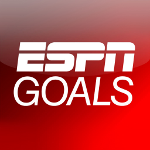 Good news football fans! The ESPN Goals app is going free and coming to more phone platforms. The app is already available for Android and iPhone users in Europe, but ESPN has announced that the app will be hitting Windows Phone and BlackBerry in the next couple days.
Overall, this is a solid app. And, though it used to cost £3.99 per month, now it's all free and definitely worth testing out, especially with the season set to open this Saturday.