Nokia will livestream its MWC keynote, you can watch it here
10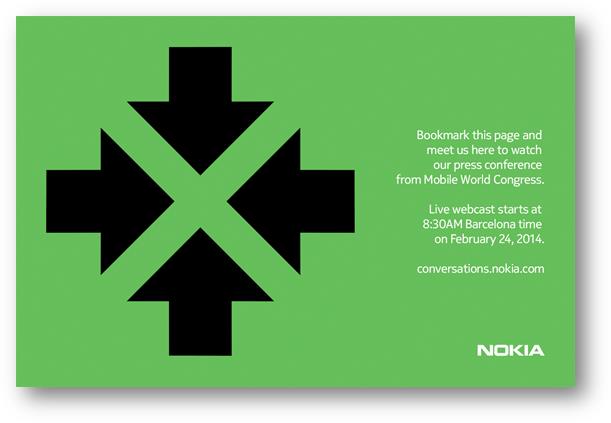 Nokia will livestream its keynote at the Mobile World Congress 2014 in Barcelona, where the company is expected to unveil its first Android smartphone, the Nokia X, and possibly other devices as well.
The Nokia X has leaked out multiple times and by now we are almost certain that it'd be an affordable device, priced at just above $100 off contract. The device is expected to rock Android, but nowhere near its stock form. Instead, Nokia has modified it hugely with an interface similar to that of Asha feature phones.
Nokia is also likely to unveil new Lumia Windows Phone-based devices, and while we have not heard anything about a new PureView camera-centric phone, we can at least hope to see something camera-related by the Finnish company.
The Nokia MWC keynote will be held on Monday, February 24th, and we will also cover it live, so stay tuned.
Date:
Monday 24th February 2014
Time:
7:30AM GMT/ 8:30AM CET / 2:30AM EST / 11:30PM PST (23rd February)
Link:
conversations.nokia.com