Nokia starts prepping for a return to mobile
35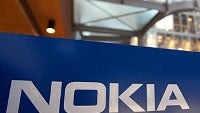 The deal
Microsoft made to purchase Nokia Devices and Services in 2013
allows Nokia to return to the mobile devices business in 2016. At the moment, the Finnish company
is busy with the purchase of network equipment manufacturer Alcatel-Lucent
, and with the
sale of its HERE Mapping business
. And while Nokia will look like a completely different company since the Microsoft deal, it is still taking steps required for its re-entry into mobile.
According to a report published today, Nokia is hiring new employees to write software, and has advertised on Linked In for software engineers familiar with Android. The company is also actively seeking partners to handle the sales of new mobile devices. It isn't like Nokia hasn't tested out its return to the market. Earlier this year, the
Nokia N1
Android tablet was released in China. Starting this month, it has
been available in mainland Europe and in the U.K.
The company also released its Android flavored "Z Launcher" last year.



In order to be more nimble and able to catch changing trends in the smartphone market, Nokia plans on designing new phones which will include the Nokia brand. These handsets will be manufactured by other companies. That is how Nokia handled the N1 tablet, which was actually manufactured by Foxconn. These type of deals are less profitable to Nokia, but are also less risky.

The main question is whether Nokia can capture the attention of phone buyers after its hiatus from the smartphone business. While some might argue that the company has been on the sidelines for too long to know what consumers want in a smartphone these days, others will say that being on the sidelines is a great vantage point to learn what is necessary to build a phone that the public will buy.

Nokia still has about a year to get its house in order while still working on closing the Alcatel-Lucent acquisition. It should be interesting to see if the company can quickly make a name for itself among Android handset manufacturers

source: Reuters