Nokia lowers second quarter outlook, but Nokia Windows Phone on track for Q4
7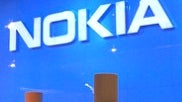 Nokia just sent us a press release to inform that it is
lowering the second quarter revenue target
, and is updating the whole 2011 outlook. Not that it comes as a big surprise, considering the full-blown strategy transition of the company with the
Nokia Windows Phone endeavor
, but the company will be hosting a conference call at 8:30am EST (13:30 UK time) to answer analysts' questions.
In its Q1 earning release Nokia's forecast for Q2 was $6.1-$6.6 billion in sales, and 6%-9% operating margin. These numbers, it says in the presser, will be significantly lower. The ballpark of how much lower might be revealed today at the conference call. As for the reasons, Nokia cites market trends shift in certain places like China and Europe, a product mix with lower average selling prices, and "
pricing tactics by Nokia and certain competitors
". The Finnish company will also abandon its forecasts for the full 2011, and just issue quarterly updates as it goes.
This year will certainly be tough for Nokia in terms of market share and margins, as it goes through its transition, but it might not be in the financial sense.
Letting go of thousands of employees
that used to work on projects that are not core for the company now will certainly pad its bottomline, allowing it to endure the rough ride, while it is
hard at work on its first Windows Phone devices
. Speaking of those, Nokia reaffirms that things are looking good for the first ones to hit in time for the holidays this year. From the press release:
"
- Nokia is continuing to invest to bring new innovative capabilities to its Symbian line up. In addition, Nokia has taken price actions on its current smartphone portfolio, and Nokia is intensifying its focus on retail point-of-sales marketing.
- Nokia started shipping its new dual-SIM devices last week.
-
Nokia remains pleased with its progress on its Windows Phone strategy, and has increased confidence that the first Nokia product with Windows Phone will ship in the fourth quarter 2011.
- Nokia remains committed to its target to reduce its Devices & Services non-IFRS operating expenses by EUR 1 billion for the full year 2013, compared to the full year 2010, and plans to implement these reductions as quickly and effectively as possible.
- After the transition, Nokia continues to target Devices & Services net sales to grow faster than the market and Devices & Services non-IFRS operating margin to be 10% or more.
"
source: Nokia