Nokia adopts Windows Phone as its primary smartphone platform
61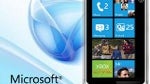 More Nokia Windows Phone coverage from PhoneArena: Nokia Strategy and Financial Briefing conference Q&ANokia expects 2011 and 2012 to be transition yearsNokia announces new leadership team
The nitty-gritty of the Nokia Windows Phone announcement
Nokia just sent us the details about their
long-awaited strategy shift
, and it is a bombshell. The embattled number one cell phone manufacturer is adopting, wait for it...
Windows Phone
as its primary smartphone platform! This doesn't mean that Nokia will just come up with a Windows Phone 7 device in a few months, the integration will be much deeper than that:
"
Nokia will help drive and define the future of Windows Phone. Nokia will contribute its expertise on hardware design, language support, and help bring Windows Phone to a larger range of price points, market segments and geographies
".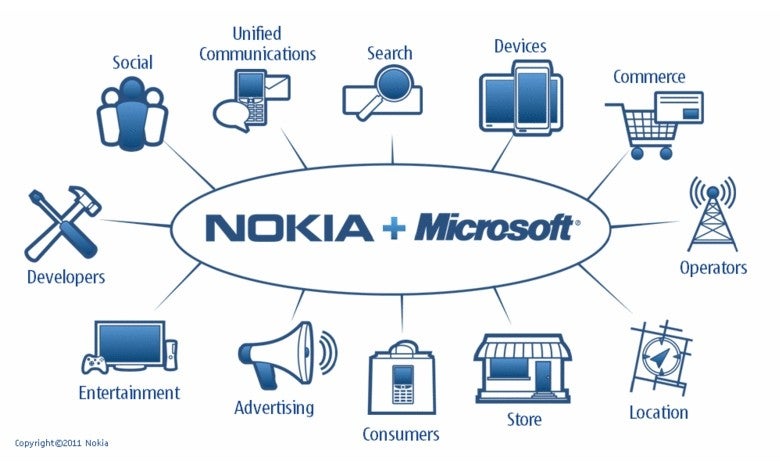 Nokia + Microsoft - the Third Ecosystem to take on Apple and Google
From what we are reading, Nokia and Microsoft will leverage and merge
the best of both worlds
. First off, Nokia will adopt the Windows Phone platform and build on it, focusing on things like its imaging research that brought us the best-in-class
smartphone camera
on the
Nokia N8
.
The free offline voice-guided navigation
Nokia Maps
will be integrated with Bing Search, and the result will appear on Nokia phones (no mention what will happen with the current crop of WP7 devices). Great news, and a major threat to Google Maps. That's full GPS coverage of
180 countries
, folks, courtesy of NAVTEQ, in 100 of which Nokia offers
free voice-guided navigation
, so Google really has to step it up with Google Maps, which offers voice-guidance in much less countries, not to mention it is nowhere near offline, and requires data charges.
Microsoft's
adCenter
will provide search advertising services on Nokia phones, and Nokia, in its turn, will leverage its extensive
carrier billing
agreements worldwide to process payments in countries where credit card usage is low.
And, finally, Microsoft's Windows Phone Developers Tools (including
Silverlight
) will be used to create apps for Nokia Windows Phones, Qt will stay for Symbian and MeeGo developers, while the Ovi Store ecosystem will be integrated into the Microsoft Marketplace for a more centralized experience.
Symbian is not going away, there will be legacy support for the installed base of 200 million Symbian phones, and Nokia intends to ship at least 150 million more Symbian handsets until the transition fully takes place.
As for
MeeGo
, Nokia will keep it as an
open-source mobile platform
to tweak and experiment with, and there will be at least one device with the platform outed by the end of the year. The two CEOs' open letter ended with:
"
There are other mobile ecosystems. We will disrupt them.
There will be challenges. We will overcome them.
Success requires speed. We will be swift.
Together, we see the opportunity, and we have the will, the resources and the drive to succeed.
"
That totally sounds like Microsoft's CEO Steve Ballmer screaming on stage.Nokia's CEO Stephen Elop is his usual understated self -
"It's now a three-horse race"
, he said, alluding to the major competitors Google and Apple, and we couldn't agree more. Just having the
Windows, Office, Bing, Xbox Live, NAVTEQ and Nokia
brands on one and the same device sounds incredible. Excited? So are we.
More Nokia Windows Phone coverage from PhoneArena: Nokia Strategy and Financial Briefing conference Q&ANokia expects 2011 and 2012 to be transition yearsNokia announces new leadership team
The nitty-gritty of the Nokia Windows Phone announcement
Recommended Stories