Nokia to reduce its workforce by 7000 employees by the end of 2012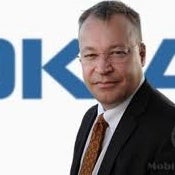 Wow, working for Nokia is definitely not something to brag about anymore. Looks like by the end of 2012, about
7000 Nokia employees
, mostly throughout Europe,
will be given the sack
due to the company's efforts to cut down on expenses. The difficult decision was announced earlier today in a press release coming straight from Espoo, Finland, and hints that the company is slowly but surely moving away from its Symbian platform.
About 3000 of these unfortunate Nokia employees will be transferred over to Accenture, a global business management and outsourcing company, so that they can continue developing Symbian software. However, the remaining 4000 people might end up relying on the company's re-employment programs, though this is still better than being on their own. The majority of the job cuts are expected to happen in Finland, Denmark, and in the UK, but it is hinted that employees in other countries may receive the same treatment if needed. If you happen to work at Nokia anywhere in Europe, you might want to keep an eye on your local job listings.
By releasing 7000 of its workforce, Nokia aims to
slash its operating costs by a whopping one billion Euro
by the end of 2013, most probably as a step towards shifting its focus on its strategic partnership with Microsoft and the development of Windows Phone 7 smartphones. Such a huge figure, however, might not be easily achieved within the given time frame so seeing further cost-reduction moves on Nokia's behalf would not really come as a surprise.
Hopefully, Stephen Elop really knows what is best for the company, and we will finally get to see the partnership with Microsoft produce any tangible results. We just wish this would not result in more talented developers looking for a new employer.
source:
Nokia
via
IntoMobile