Nokia announces N96 and N78
2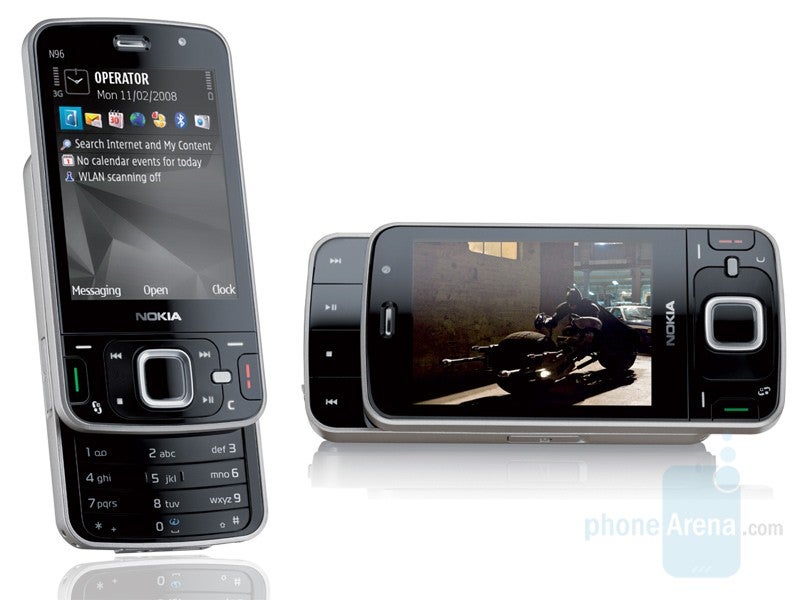 Nokia just announced officially its four new phones, which will be showcased at Mobile World Congress in Barcelona. Stay tuned for our live report!
Nokia N96
is the new high-end models from the N-series, as it names says. Successor of the N95, it has the same dual-slider design which opens to the top for numeric keypad and to the bottom for multimedia keys. In its design, the N96 reminds of the N81 instead of the N95, now with glossy black finish which we also see in the other models.
Nokia N96 is Symbian 9.2 S60 interface smartphone with 2.8" non-touch QVGA display. On the back it has 5-megapixel camera with Carl Zeiss lens that doubles as camcorder, with VGA resolution. A 'kickstand' here opens to put the phone on its side for hands-free watching. For watching, because it is TV-capable device, supporting DVB-H mobile standard. In addition, video can be stored on either the 16GB of memory or on a microSD card, inserted in the phone's slot. For music, the N96 has 3.5mm jack and stereo Speakers.
The N96 is quad-band GSM with dual-band (900/2100 MHz) European-bound 3G. Just as the standard N95, it has WiFi and integrated aGPS for navigation. The new high-end model is expected in the third quarter, with estimated price of $800 (EUR 550).
The new N78
reminds of the N96 by its design, but is a candybar phone with 3-megapixel camera. It also features WiFi and GPS, with the latter being used for geotagging of the captured photos. The data of the place the image is taken is saved, and can be viewed later directly on the phone itself (using the Maps software) or on any other device. The N78 is also a Symbian S60 smartphone, with all the bells and whistles of the operating system. For music it has 3.5mm stereo jack but can also transmit via FM to radios nearby.
It will be available during the second quarter, for estimated price of $510 (EUR 350).