Nokia amends its corporation papers to include wearables
12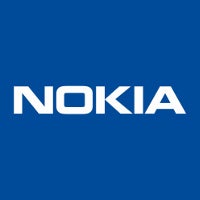 Nokia is apparently planning to get into the wearables business. The company has amended its Articles of Association to include "consumer wearables." This happens to dovetail with recent rumors that call for Nokia to be prepping a smart wearable device that focuses on human health and well-being.
Two years ago,
Nokia filed a patent for a smart wearable device that looked more like a bracelet
than a watch, with multiple screens each dedicated to a different function. Opening each screen is as simple as pointing it toward your eyes.
Like the Nokia Morph flexible phone concept
, the bracelet might be something that is not quite ready for prime time.
"APPENDIX 1
The Board of Directors proposes that the Articles 2, 4 and 9 of the Articles of Association of the company be amended as follows:
Article 2 of the Articles of Association be amended to read as follows:
Article 2 – Object
The object of the company is to research, develop, manufacture, market, sell and deliver products, software and services in a wide range of consumer and business-to-business markets. These products, software and services relate to, among others, network infrastructure for telecommunication operators and other enterprises, the internet of things, human health and well-being, multi-media, big data and analytics, mobile devices and
consumer wearables
and other electronics. The company may also create, acquire and license intellectual property and software as well as engage in other industrial and commercial operations, including securities trading and other investment activities. The company may carry on its business operations directly, through subsidiary companies, affiliate companies and joint ventures."-Nokia Articles of Association
Job openings posted by the company have indicated that a Nokia wearable would collect quite a bit of data. This raw information would be run through algorithms to help users learn more about their overall health. That certainly sounds like a feature that would be found on a smartwatch or fitness tracker. With all of the competition in the industry, can Nokia come up with something proprietary to spur sales? That is a question that we won't be able to answer until the company officially introduces a wearable device.
Nokia fans are hoping that the change in the corporation papers is the beginning of a journey that leads to the production of a Nokia smartwatch or bracelet.
Thanks for the tip!
source:
NPU
via
gdgtarena.com