Nokia Lumia 800 invades The X Factor
3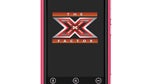 During the NokiaWorld keynote, CEO Stephen Elop announced that Nokia wants to target its new phones at 25 year-olds and "the 25 year-olds in all of us". As part of that strategy Nokia has announced that the
Lumia 800
will be the official phone of the hit UK TV show The X Factor.
As part of the sponsorship each finalist was given their own Lumia 800. The delighted responses of the contestants, along with several montages of footage shot by the contestants on their new phones have been made available on the official X Factor website.
The move to target a younger audience is part of Nokia's attempt to overhaul their brand image, which Elop characterized as "reliable old Nokia" to something more dynamic and fun, which Nokia is dubbing "aspirational youth". While their youth-oriented marketing will cover both the Windows Phone 7 equipped Lumia series and the Series 40 based Asha handsets, they particularly want to capitalize on the "fun factor" of using the Live Tiles of Windows Phone 7.
Nokia's brand has suffered the last couple years as their Symbian platform consistently lost market share to Apple's iOS and Google's Android mobile operating systems. While it is far too soon to know whether their brand rehabilitation will help them regain their place among the pantheon of smartphone manufacturers, it's clear that the UK finalists of The X Factor are thrilled with their new phones.