Nokia Lumia 1520 tops our blind camera comparison while Nexus 5 ends up last; HTC One (M8) finishes sixth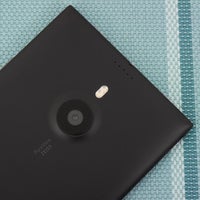 Blind camera comparisons are a great indicator of which phone takes best photos. Bias is brought down to a minimum since voters pick the images they like best, without knowing what phone they're actually voting for. And according to our most recent one, the Nokia Lumia 1520 is the king of the hill, although it isn't leading by much. Nokia's phablet got first place, having collected 17.9% of our readers' votes. The highly-acclaimed LG G2, however, was a close second with a result of 13.95%, and the Sony Xperia Z1S finished in third place with 12.91%.
We were expecting for HTC's new flagship, the HTC One (M8), to be rank higher than it did, yet it ended up in the lower middle of the chart. With 10.71% of all votes, the new HTC One is sixth among the bunch. Still, it was more liked than its predecessor, the 2013 HTC One Model, which got only 7.69%. Trailing last is the Google Nexus 5 with a modest score of just 4.86%. Thanks to all who participated in our blind camera comparison!
Scene 1
Scene 2
Scene 3
Scene 4
Scene 5
Scene 6