Nintendo DS emulator DraStic now on Android, priced steeply
12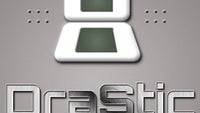 Nintendo DS fans, we have good news for you. There's a new Nintendo DS emulator app available via the Google Play store, promising full speed emulation for those who don't mind its steep price. It is called DraStic and even though it has been up for download for only a few days, it is already on its way to reach the 10,000 downloads mark. Not bad for an emulator priced at $7.99.
While it is currently incompatible with the Tegra 2 SoC, DraStic should work fine on most recent Android devices. It gets along well with physical controllers and will work on both the
Sony Ericsson Xperia PLAY
and the
NVIDIA Shield
gaming console. The on-screen controls can be rearranged, which is always nice, and the Save States functionality allows the player to save their progress at any time.
Note that DraStic does not come with any games included. These have to be downloaded by the user, who is also responsible for any legal consequences this may lead to. Also, a Nintendo DS BIOS isn't provided by the developer, meaning that the user needs to provide their own one way or another. Nevertheless, those who have tried the app seem happy with it, judging by its 4.6-star rating. For more details, follow the Google Play store link below!