Nike+ Run Club big new update brings audio guided runs, exclusive Apple Watch features and more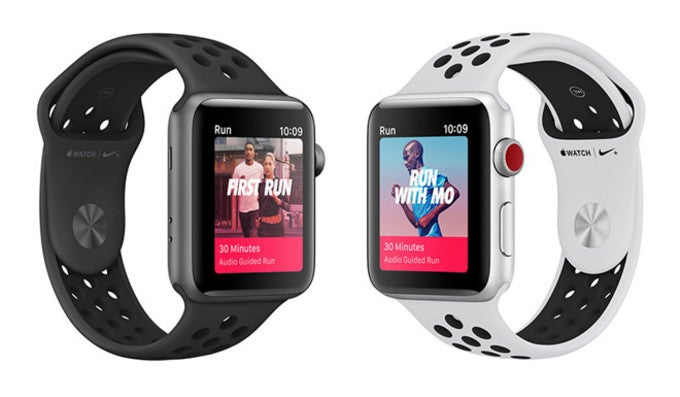 Apple Watch Series 3 Nike+ eiditon
Nike+ Run Club, one of the most popular activity apps on both iOS and Android, has received a major new update.
The patch, which was highlighted during Apple's September announcement event, arrives just two days before the commercial launch of the Nike+
Apple Watch Series 3
- a special model which comes with a custom band, watch faces and preloaded version of the sports app itself.
The update is centered primarily around the Apple Watch which means that owners of the intelligent timepiece will get some new and exclusive stuff. However, both iPhone and Android smartphone owners will benefit from the following functionalities after they install the latest version:
Audio guided runs. Run with Nike's coaches and athletes in a series of audio guided workouts. Mix up your routine with speed runs with Mo Farah and Kevin Hart. Each run is paired with a suggested playlist that is available on Spotify.
Cheers! Running is more fun when your friends Cheer you on. Notify friends when you go for a run and get Cheers to keep you going.
Of course, the two features described above will also be available on the Apple Watch. To access Audio guided runs, just scroll down under the Start button and make sure to download the routines to your watch. If you want to receive some positive vibes from your friends with Cheers, swipe left to Settings and turn the feature on.
Now let's check out the functionalities that are specifically intended for Apple Watch owners:
Activity History. You can now see the details of your last 5 runs on your Apple Watch.
Elevation data will now be available on standalone watch runs (Apple Watch Series 3 only)
If you want to update to the latest patch of Nike+ Run Club or are interested in checking out the app for the first time, feel free to click on one of the links below.