Nexus 5X and 6P take another cue from Motorola with quick motions to access the camera
18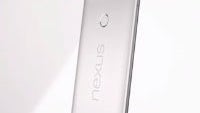 It appears as though Google has plans to slowly add to stock Android all of the small additions that Motorola put into its Moto X from a couple years ago. First, Google added the always-listening voice control, then more Moto Assist-like features to change settings based on context, and the Ambient Display which was quite a lot like Motorola's Active Display. Now, Google has also added quick motions to access the camera.
An early review of the Nexus 6P from a review from India shows the settings screen and options not only to allow double-tap the power button on a new Nexus 5X or Nexus 6P to launch directly into the camera, but there will also be the double-twist motion used by Motorola as another quick way to get straight at taking pictures. Given that these are Nexus devices and by definition run stock Android, we can assume that this feature will be coming to more Android devices in the future.
Of course, the big question is still how good the cameras on the new Nexus devices will be. Camera quality has often been a pain point for Nexus users, but the early buzz says Google has finally fixed that. We'll have to wait and see.