Nexus 5 to be available from Carphone Warehouse tomorrow for £295
3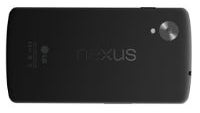 The Nexus 5 is finally officially real. We've got the announcement; we've got the release info; we have the pricing; and, we finally have all of the information on Android 4.4. The months of speculation, and weeks of waiting are finally over. The Nexus 5 is making an amazing wide-scale release around the world, and with multiple retailers. And, Carphone Warehouse is giving the details for purchase.
The best news is of course that the Nexus 5 will be hitting that crazy-low off-contract price point that we have been hoping for/expecting. Carphone Warehouse says that the Nexus 5 will be available starting tomorrow, November 1st for just £295 (~$473), which is actually less than what the Nexus 4 was listed at on the site today (£389). Or, you could purchase Google's new flagship for £32 per month.
So, if you live in the UK, you have your source for your Google Nexus fix, if that's what you've been waiting for. And, just to sweeten the deal a bit, the first 1,000 customers to order a Nexus 5 with a 4G contract will also get a free Nexus 7 tablet. Not a bad deal, if you're fast enough to get it.