Nexus 5 and 7 could launch on T-Mobile November 20th
2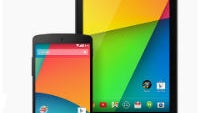 T-Mobile tends to get the inside track on Nexus devices. The carrier's GSM backbone, and friendliness towards unlocked devices makes it a good match for Google's Nexus vision. It has been assumed that T-Mobile would be selling the Nexus 5, just as it did with the Nexus 4, and now we have a bit of proof on when that may happen.
What is reportedly a planning guide from T-Mobile which gives some information on the releases expected for November. The document lists November 20th as the launch date for both the Nexus 5 and the Nexus 7. This leak is given added credibility because T-Mobile's website is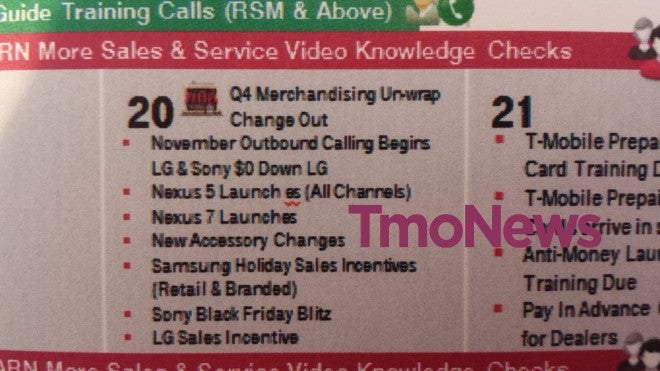 already taking orders for the Nexus 7, and the product page itself for the Nexus 7 cites November 20th as the shipping date for the device.
This doesn't confirm the release of the Nexus 5, but it certainly helps. Interestingly, the leak also says that November 20th will be the start of Black Friday deals on T-Mobile (despite the fact that Black Friday is the 29th) and will feature deals on Samsung, Sony, and LG products.
Recommended Stories