Next generation Apple iPad to support both CDMA/GSM modes and a front facing camera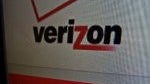 According to Wedge Partners analyst Brian Blair, the next generation iPad will support both CDMA and GSM modes, which hints that it's very likely that Verizon is set to be one of the carriers that will sell the tablet in the US. As you probably know, Verizon is selling the
Wi-Fi-only version
of the iPad bundled along with its
MiFi 2200 hotspot
, which connects the tablet to Verizon's EVDO Rev A network.
Blair also points out that the new iPad will have front-facing camera and explains some of the physical features of the iPad 2:
"The new iPad is thinner than the existing model and is essentially made from one piece of metal with no pins needed. We understand it requires a new type of manufacturing process as a result, similar to the company's unibody approach seen in MacBooks."
There is nothing certain about the next generation Apple iPad, but details start to pop-up one by one, so stay tuned for everything interesting on the iPad 2 front. The rumoured release date of the device is Q1 2011.
source:
AppleInsider