Verizon MiFi 2200 Review
14

This review has been updated on 11 May, 2009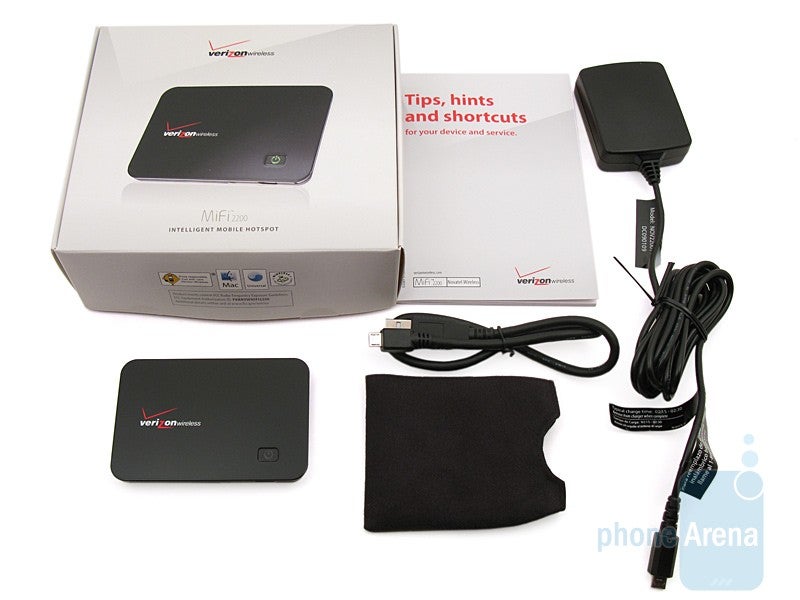 Over the past few months Verizon Wireless has introduced two interesting devices, the
Network Extender Femtocell
and
Hub
home phone system. Now comes the
Verizon MiFi 2200
mobile hotspot, manufactured by Novatel Wireless. It is very compact, measuring only 2.3"H x 3.5"W x 0.4"D and weighing a mere 2.05oz. Included with it is a micoUSB data cable, wall charger, 1150mAh battery, carrying case, and quick start guide.
The MiFi 2200 is basically a mobile broadband data relay device, which connects to the Internet via Verizon's EVDO Rev A network, but it can also use EVDO Rev 0 and 1X depending on your coverage area. Once it's turned on you can connect up to 5 devices wirelessly to it via Wi-Fi or one device via the microUSB data cable. When connecting through Wi-Fi, you have to enter in the password that is printed on the back of the device, or when using USB, you have to install and run the ZV Access Manager software, which supports Windows 7, Vista, XP, 2000 and Mac OS X 10.4 or higher.
We first tested the device with our Windows 7 PC using the microUSB connection, and was up and running in a few minutes after the VZ Access Manager software was installed. We performed several speed tests in our EVDO Rev A area and would get anywhere from 800Kbs to 1.3Mbps download and an average of 500Kbps upload. Downloading a 99.5MB file from the nVidia site took a little over 12 minutes and had a transfer rate of 134KBs. Most web sites will load in a reasonable 5 seconds, depending on how complex they are. Though this is not as fast as home broadband services, it is still good enough for most people while they are out in the field. We then used the Wi-Fi feature and connected two notebook computers to the MiFi 2200 simultaneously. The download and upload speeds were about the same as when using the USB, but the more devices that are connected and sharing the bandwidth, the speed of the connected devices will start go down. The included 1150mAh battery is rated to provide up to 4 hours of usage time with one Wi-Fi device connected to it, or 40 hours of standby time.
The Verizon MiFi 2200 is easy to setup and use, and is small enough to be placed anywhere. The device will be released on May 17th and cost $99.99 after a $50 rebate with a new 2-year contract agreement. You then have to choose between a $39.99 monthly access plan with 250MB monthly allowance (10 cent/MB overage) or a $59.99 monthly access plan with 5GB monthly allowance (5 cent/MB overage). However, if you purchase the device at the full retail price of $269.99 (without a contract), you can then opt for the Mobile Broadband DayPass, which is $15 for 24 hour usage.