New secure high-end handset for executives will launch next month, priced close to $20,000
12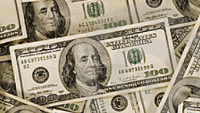 Talk about a high-end smartphone! Sirin Labs, a British-Israeli start-up company, will be launching a new handset next month that is aimed at executives. With a price tag close to $20,000, the phone will be powered by Android and will carry advanced technology that will be three years ahead of the commercial market. It also will feature military-grade security.
Sirin Labs has raised $72 million in private funding from Israeli venture capital fund Singulariteam, and plans on opening its first store next month in London's Mayfair. Investor Kenges Rakishev came up with the idea for the phone after his handset was hacked in 2013. According to Hogeg, who is the co-founder and president of Sirin, at the time "there were no good solutions that combined high-end technologies with maximum security."
"(Our) smartphone ...brings the most advanced technology available - even if it is not commercially available - and combining it with almost military-grade security."-Moshe Hogeg, co-founder and president, Sirin
As for the extraordinary price of the new device, Hogeg said that thousands of executives wouldn't mind paying such a high price for a secure phone. After all, the information lost in a hack attack could be worth much more than the price of the handset.
source:
Reuters