New iPad mini mockups add metallic flesh to rumors
55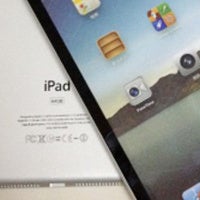 The new iPad mini should be unveiled in October with a huge release following soon after, if we are to believe the endless rumors, and now to illustrate how that 7.85-inch rumored device will look like we have two sources joining in with fresh mockups. The first couple ones come from Chinese etailer TaoBao and the second is another mockup work, this time in pure metal.
Both mockups show how the tablet is expected to be very thin, with the new, smaller dock connector. The last set of pictures also includes a SIM-card slot and an antenna spot at the top of the device.
Alongside is an iPhone for the sake of size comparison. How do you like what you see, are you looking forward to getting the iPad mini?