New Samsung trademark hints at Galaxy S9/S9+ camera improvements
36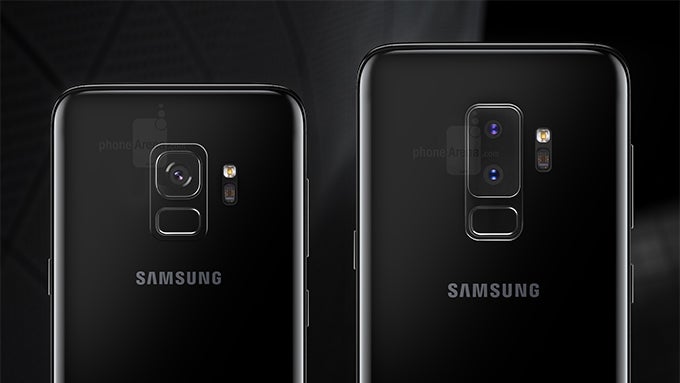 Samsung earlier today unveiled the
Exynos 9810
officially – the first true 9-series Exynos SoC that will power Samsung's flagship phones in 2018, in some markets, at least. Coincidentally, the South Korean tech giant also filed a new trademark in its home country today, that may very well hint at some of the camera improvements bound for its 2018 lineup.
The phrase
"The Camera. Reimagined."
was trademarked by the company earlier today, giving us an early glimpse at some of the possible camera improvements for the Galaxy S9 and S9+, and maybe even the Note 9 further down the line. But what does the announcement of the new Exynos chipset has to do with the camera capabilities of future Samsung phones? Well, in the official announcement of its new silicone, Samsung specifically touted some of its stand-out image processing capabilities, such as UHD video recording and playback at 120fps, vastly improved low-light performance, and accurate shallow depth-of-field simulation (a.k.a fake bokeh) at high resolutions, so there's a link between the two.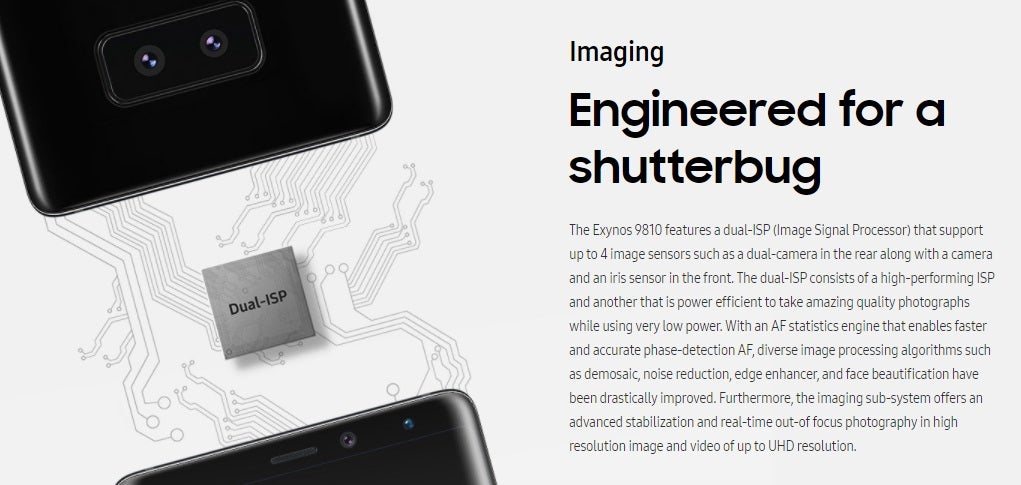 The promotional image in question. The smartphone depicted is very likely just a placeholder image in place of the final product
Furthermore, the trademark filing is accompanied by a promotional image, which, albeit not in its current form, may very well be used in promotional materials for Samsung's upcoming flagship phones. The image further outlines the Exynos 9810's advance image processing capabilities, touting the chipset's support for up to four image sensors, such as
"dual camera in the rear along with a camera and iris scanner at the front."
This lends further credibility to rumors that
at least
one of the two Galaxy S9 models may feature a dual-cam setup on the back.
The promotional image goes on to describe the chipset's powerful dual ISP (Image Signal Processor), its improved image processing algorithms, and its imaging sub-system that's responsible for partially handling demanding tasks such as image stabilization during UHD video recording, and real-time rendering of what Samsung is referring to as "out-of-focus photography," which basically means artificial "bokeh."