Google's phones have always been both unique and ho-hum, which Pixel 4 pros and cons matter?
2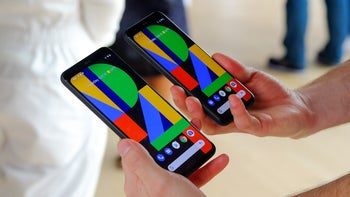 Google's long-awaited mobile camera king is finally here, after many months of barely controlled leaks that turned into a tsunami in the past few weeks. We knew what was coming, and still Google managed to surprise us with features no other phone has or will have in the near future.
Chief among those are the Google-specific ones like live transcribing and on-device Assistant that only the team from Mountain View can pull off, but also the new
Motion Sense
radar-based navigation gestures and the
Live HDR+ photography
, as well as good-to-have features like the 90Hz refresh rate of the display.
On the other hand, the clashing body colors, the Apple-style puny basic storage, the relatively small battery packs and the hearty starting price may be a turn-off for some.
The Pixel line has always been an intriguing mix of the unique and ho-hum in the art of phone making, this is why we wanted to ask you which are your most and least favorite things about the new 4 and its larger XL-sized sibling.