New Alcatel Pixi 5 tablet coming soon to the U.S.
1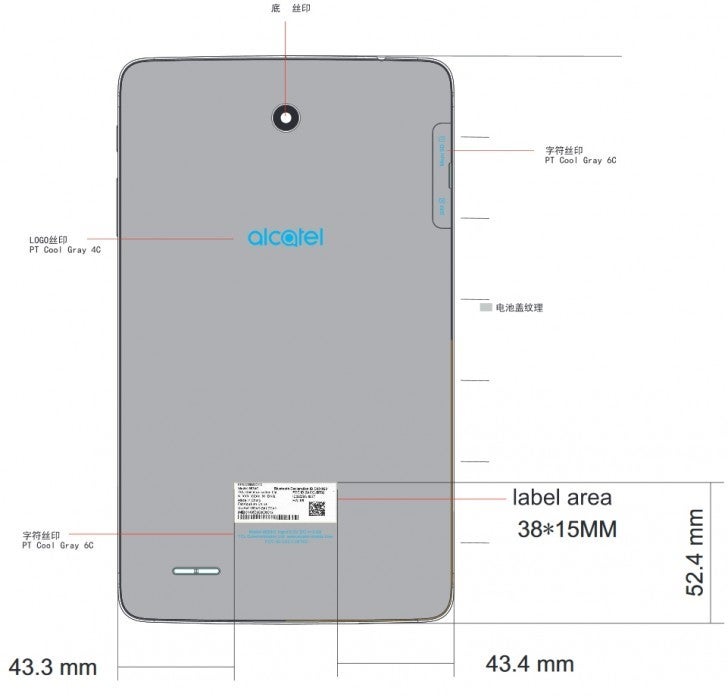 Alcatel is a constant presence in the North American communications market, as the Chinese company has a broad portfolio of smartphones and tablets aimed at customers in Canada and United States.
One of Alcatel's newest lineups of devices, the Pixi is about to get even bigger with the addition of the Pixi 5, an affordable tablet that has yet to be officially introduced.
The slate was recently spotted at FCC (Federal Communication Commission), but details about its specs are a bit scarce. For starters, we know the Pixi 5 will sport an 8-inch display, slightly larger than
Pixi 4
's 7-inch touchscreen.
Moreover, the Pixi 5 supports both CDMA and GSM bands, which makes it compatible with all major carriers in the United States. LTE and SIM support are included as well, along with microSD card slot for memory expansion.
Another piece of information revealed by the listing at FCC is the 4,000 mAh battery inside the Pixi 5. Hopefully, this is a Nougat-powered tablet. Otherwise, it might not be so popular for Android fans looking for an affordable slate.