Netflix now live on smartphones in the UK
0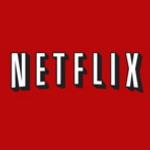 Those smartphone users in the UK looking to catch some telly on their device, or perhaps watch some movies, can now download the Netflix app from the appropriate online application store. According to
Android Central
, rumors had been circulating online about a Netflix app appearing on PS3 consoles in the region although users could not sign up for the service. Now, it appears that Netflix
is live in the UK
.
one month free trial
and thereafter pay 5.99GBP a month for unlimited streaming of television or movies. And don't be alarmed if everything looks pixelated the first time you watch a movie using the app. Once the streaming speed picks up, the picture starts looking better. And before you know it, you'll be spending all those hours watching Mr. Bean on your handset. Isn't technology grand?
Those using iOS need to have 4.0 or higher loaded on their Apple device while Android users need to have Android 2.2 or higher to run the app.
source:
AndroidCentral