Need for Speed: Most Wanted coming to iPhone, iPad and Android by end-October
11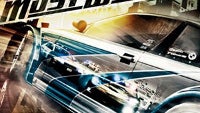 Need for Speed: Most Wanted
is probably the most anticipated racing game this fall, and after it first appeared at June's E3 show, EA has now released a full trailer for the game.
NFS: Most Wanted is a game developed by Firemonkeys with stunning graphics and online multiplayer. It also features new touch-steering controls which basically are a virtual steering wheel you hold your finger onto and then rotate left or right to steer. And that seems like a great way to gain some precision in controling the car.
Need for Speed: Most Wanted release date is not clear, but we do know that by the end of October it will land on iOS and Android. Check out the trailer below.
source: EA