Need a smartwatch with a 7-day battery? The Pebble Time is now going for $115 at Groupon
4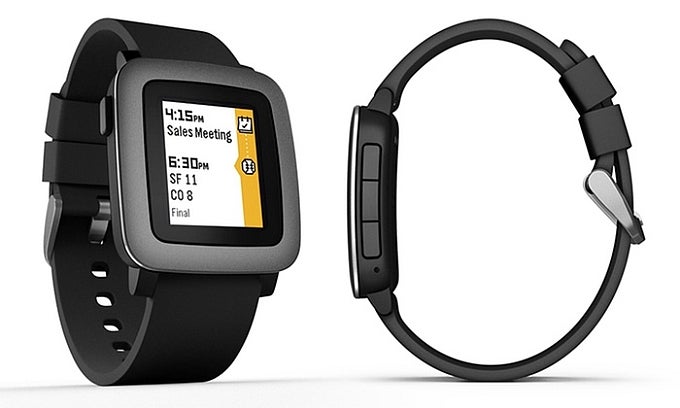 If you've got a little over a Benjamin to spend on a stylish smartwatch, check out Groupon's current promotion on the
Pebble Time
. For a limited time, the device will set you back $115 before taxes, down from the usual retail price of about $150.
The price of the Pebble Time, a unique smartwatch with a color e-ink display that launched this past July, is bound to take a descending trajectory as we near the device's anniversary, but this is still a pretty good deal.
The Pebble Time was the manufacturer's first smartwatch to adopt a color e-ink display and a microphone. Also notable is that the Time is both thinner and lighter than the original Pebble but it retains the 7-day battery life.
Other highlights of the Pebble Time include support for standard 22mm bands and more than 6,500 watch faces. Also, the wearable can now track health data without the need for a third-party app, having received
a software update
that introduced the feature this past December.
The deal is valid starting today, includes free shipping and will last for the upcoming 14 days. Note that Groupon's listing price is one of $134.99, but you can save 15% extra by entering the coupon code SALE3 at checkout.
Is anyone tempted by this deal?