NVIDIA Shield TV getting Experience Upgrade 6.3, here are all the changes
5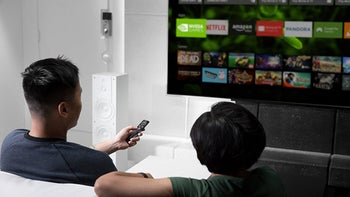 NVIDIA has just released yet another
important update for its Shield TV
device. Dubbed Experience Upgrade 6.3, the update contains a security patch for the infamous Spectre exploit, as well as the latest monthly security updates.
When it comes to new features, NVIDIA has delivered quite a few in this update. There's a new option that allows
NVIDIA Shield TV
users to listen to SiriusXM, as well as the ability to view the Nest camera directly on the TV.
Cartoon Network has been added too, along with the option to stream any LEGO show. Also, popular shows like America's Next Top Model and Hip Hop Squares are now available in the VH1 app.
Besides the new features mentioned earlier, the update contains some so-called enhancements that should further improve the user experience. You can read about all these changes below:
Support for playback of YUV 8 bit BT 2020 videos.
New USB compatibility mode for users with attached USB storage/accessories to improve Bluetooth/wireless performance (Settings > System).
Firmware update for SHIELD remote (2017) for improved responsiveness.
Firmware update for SHIELD remote (rechargeable) to resolve recharging issues. If the update fails, connect remote to charging cable and hold Home + Back + Voice Search buttons until LED flashes (~20 seconds).
Latest accessory firmware versions:
SHIELD controller (2017): v1.18
SHIELD controller (2015): v1.96/99/3.71/0.32
SHIELD remote (2017): v1.28
SHIELD remote (rechargeable): v.1.22
NVIDIA has already kicked off the roll-out of Experience Upgrade 6.3, so you should tap that update button to benefit from the latest changes.