NVIDIA offers discounts of up to 75% on Android games, including Borderlands 2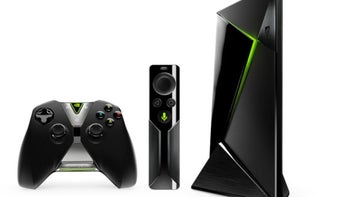 NVIDIA's Shield TV is definitely a great entertainment device that anyone who's interested in playing mobile games or watch 4K content should take into consideration. The Android TV box costs less than $200 and
has been part of many sales
since its market launch.
To show customers that they made the right choice, NVIDIA is running a sale on Google Play Store and offers discounts of up to 75% on many high-profile games. You can find below some of the most interesting deals now live on the Play Store, but there are many more so make sure to fire up your
NVIDIA Shield TV
and check them out:
Borderlands 2 (75% off), Borderlands: The Pre-Sequel! (75% off), Ticket to Ride (60% off), Alto's Adventure TV (50% off), Teslagrad (58% off), Riptide GP: Renegade (66% off), This War of Mine (50% off), Oddworld: New 'n' Tasty! (50% off), The Talos Principle (50% off), Death Road to Canada (50% off), Riven: The Sequel To Myst (50% off), Hotline Miami 1 (50% off), and Hotline Miami 2 (50% off).
It's quite possible that some of these deals might depend on region, so they may not show up in some countries or the discount may be slightly different.
Recommended Stories